Join the Scrub Club!
Sign up for free and start earning Beauty Bucks for every purchase you make. Plus, there are lots of easy ways to earn: follow on social, refer your skincare bestie, or review you fav Scrub Inspired product. Getting free skincare has never been this easy.
Earn Beauty Bucks on Every Purchase
🥉BRONZE: 1 Beauty Buck for every $1 spent
🥈SILVER: 2 Beauty Bucks for every $1 spent
🥇GOLD: 4 Beauty Bucks for every $1 spent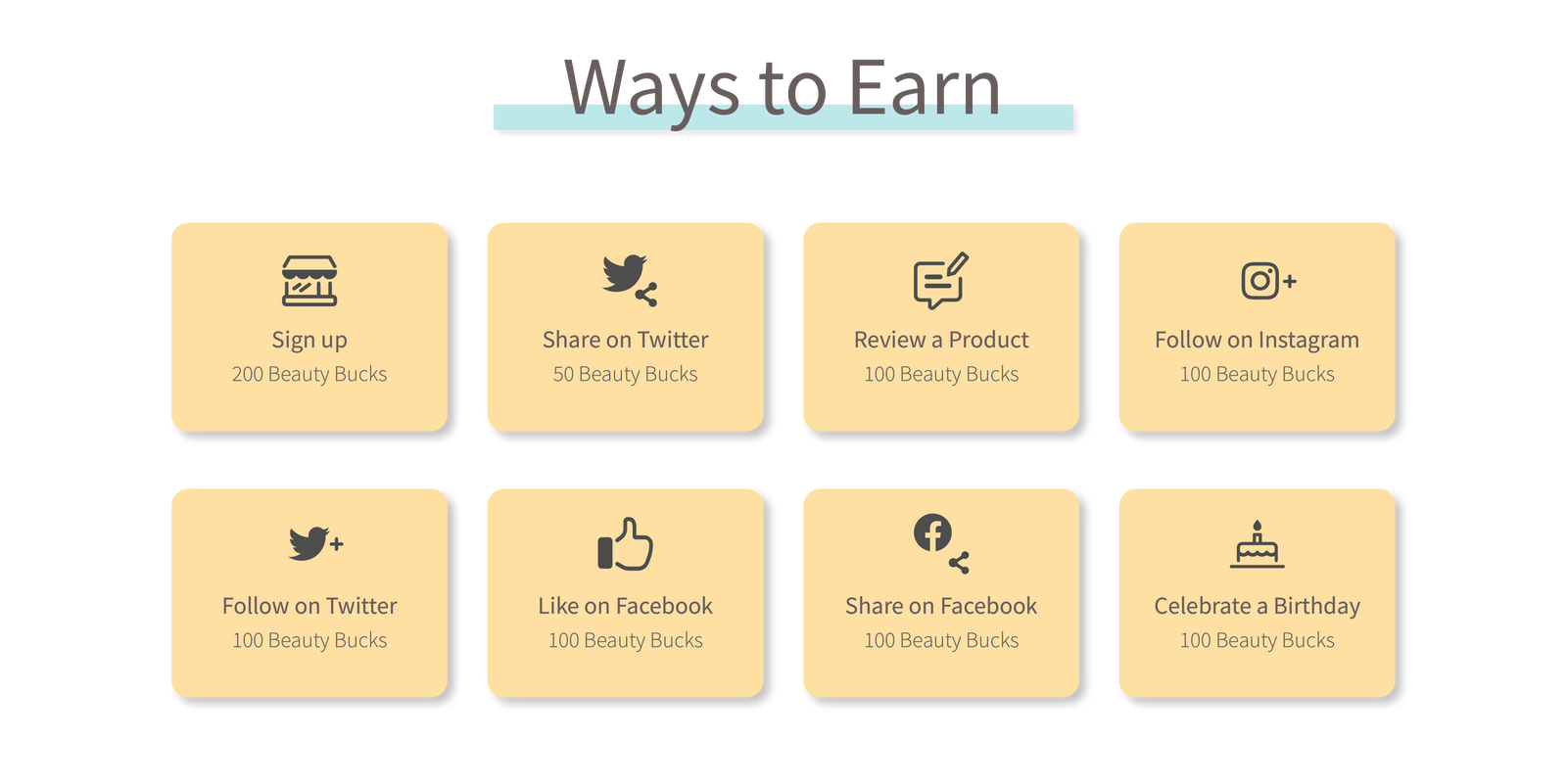 It's a win-win!
Send your skincare bestie or family member a 10% coupon. When they make their first purchase, you get 500 Beauty Bucks.

It's that easy, pour the bubbly! 🥂
How do I sign up or access my points?
When you click the button, this box will come up. Click Join now or sign in if you have an existing account to access the rewards app.
Now that you're signed in you can see you Beauty Bucks bank, redeem options, how to refer your friends and more.
Once you've collected some Beauty Bucks, the fun part begins! Click "Ways to redeem" to exchange them for coupons.
Join the Scrub Club for free and start earning Beauty Bucks. It's easy and you can trade your points for discounts on your order.
Signing up to our loyalty program allows you to earn points for the things you're already doing (shopping, leaving reviews, celebrating a birthday!). These points are then converted into Beauty Bucks which means money back in your pocket while getting more products you love.
All you need to do to start earning Beauty Bucks is create a free account—yep, that's right! You'll get 100 points just for signing up. After creating your account you'll begin earning points for placing orders, leaving reviews, following us on social media, referring friends, etc.  If you already have an account with us, just sign in!  If you don't have an account with us, click on "Join the Scrub Club" on the bottom left hand corner of your screen and follow the prompts.
Redeem your Beauty Bucks for $5, $10, or $25 off coupon. Click "ways to redeem" to access you coupons and check your status.
No. Rewards points belong to the account they were earned under and may not be transferred to any other accounts or recipients.
Refer your friends & family and everyone will benefit!  Send them a 10% off discount and you'll get 500 Beauty Bucks when they make their first order.
No. You may only earn points for actions taken on the day you join the program, and any day after.
You can easily check your rewards status by clicking the "Joint the Scrub Club" button on the bottom left. When you log into your account you can view your Beauty Bucks.